COMPONENTS
/
How to mount non-Boost wheels on a Boost frame and fork? With VeloSolo adapters
SRAM's Boost system has become a standard in the Mountain Bike industry to the point that so few next-generation bikes today do not have it in their specifications. What's the problem with that? None, unless a cyclist wants to use a set of high performance wheels that are not compatible with the system. The solution? Use adapters such as those offered by the British company VeloSolo.
VeloSolo has two interesting conversion kits in its catalogue that allow you to mount non-Boost wheels on a Boost frame and fork. The kits are only compatible with thru axle wheels (15x100 at the front and 12x142 at the rear) and brake discs with 6 screws, being composed of a series of pieces machined in 6082 aluminium that allow these measures to be transformed into Boost standard (15x110 at the front and 12x148 at the rear).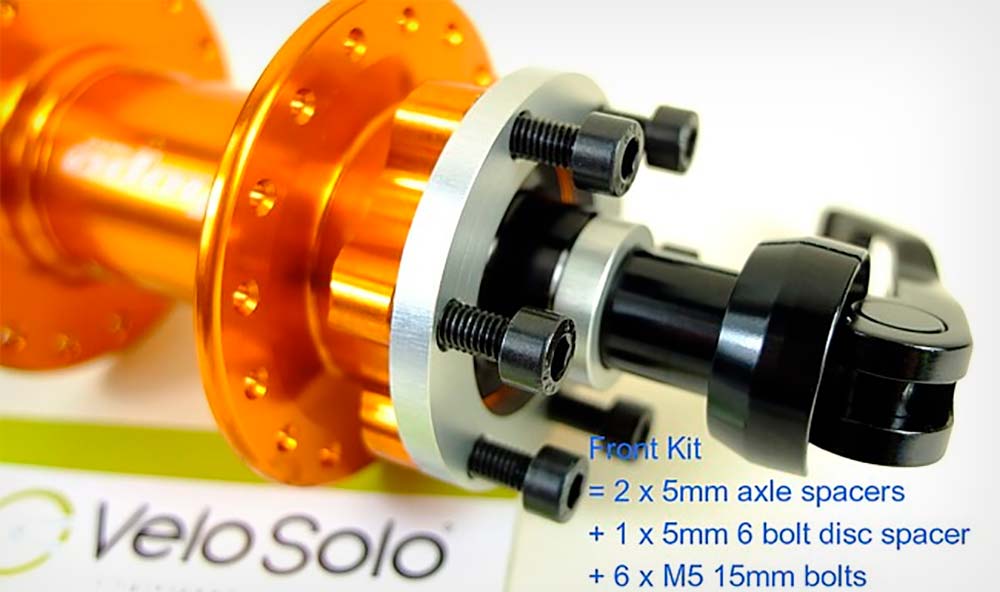 VeloSolo kits are available for the front-wheel as well as the rear-wheel. In the first case, the kit includes two 5 mm wide spacers plus a brake disc spacer, also 5 mm wide. The VeloBoost rear kit includes two 3 mm spacers for the hub as well as one or two 3 mm spacers (depending on the option purchased by the user) for the brake disc. Both kits also include all the screws necessary for installation.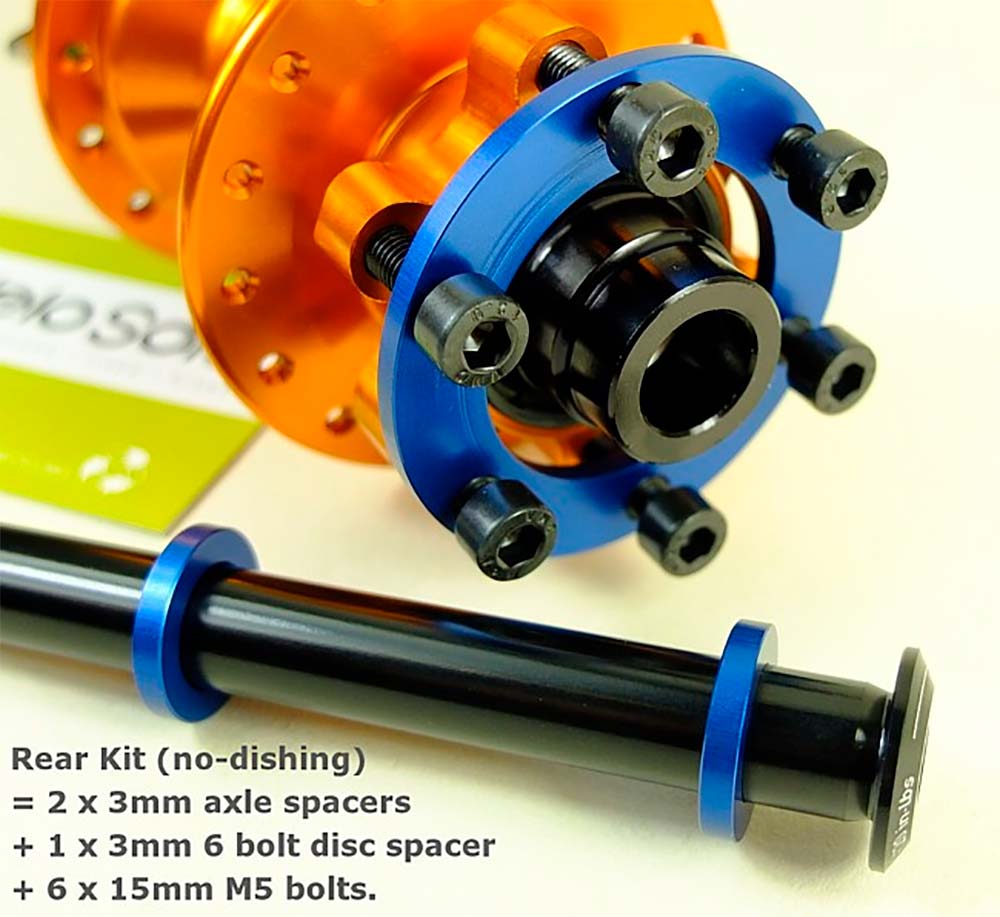 The VeloSolo conversion kits are available in six different colours (black, red, blue, gold, silver and orange) for a recommended retail price of £10.95, available from the manufacturer's online shop with shipments available worldwide.