BIKES
/
Rocker Mini Rig Black, a DH mini-bike with fat wheels and retro look
Rocker BMX, a British firm specializing in the making of mini size BMX models and scooters, launches the Mini Rig Black, a hybrid between DH and BMX bicycles to have fun in the mountains or in the Bike Park without having to invest a good sum of money. The model, suitable for people between 20 and 90 kg in weight, has a robust steel frame of double suspension with 60 mm of travel in front/back, plus a pair of thick wheels with studs and a good assortment of BMX components.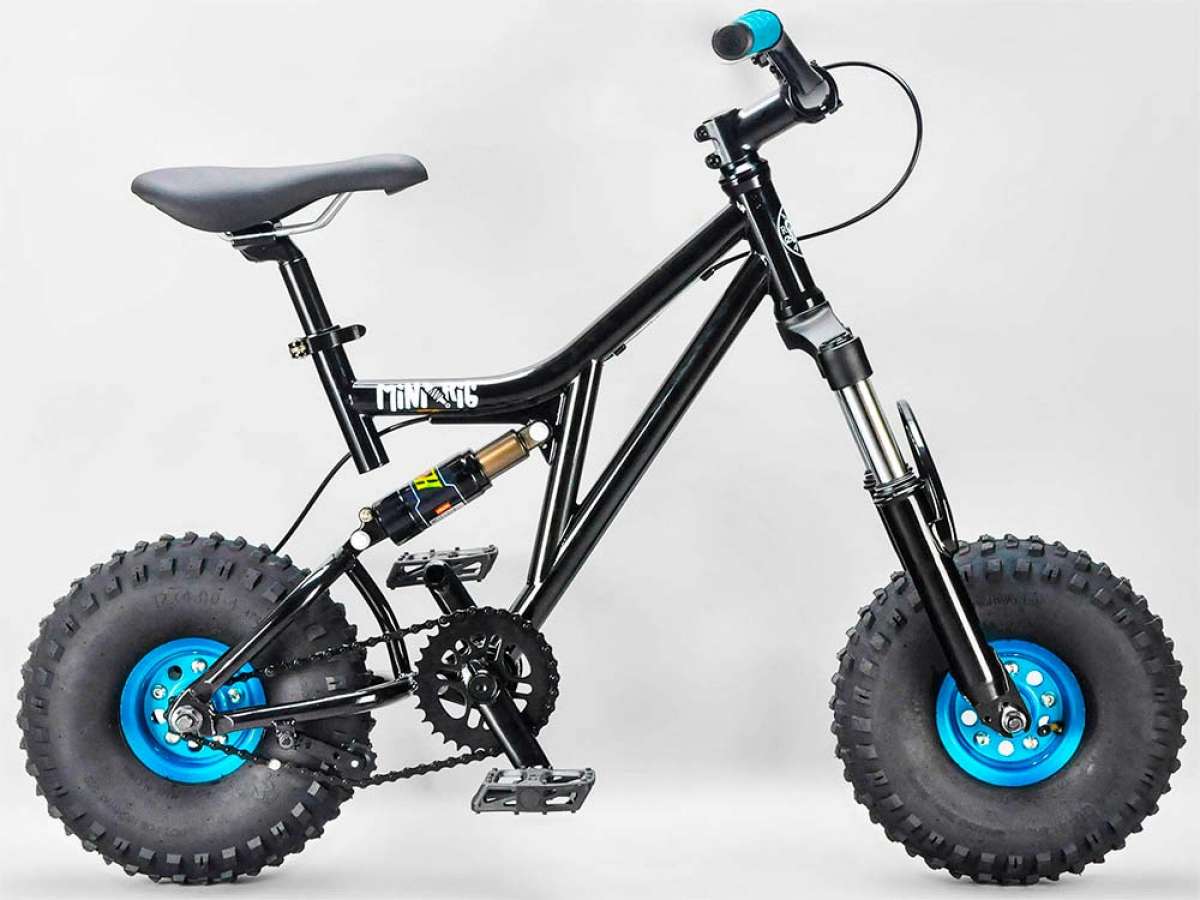 The most eye-catching thing about the Mini Rig Black, apart from a retro look that evokes with pleasure those wonderful bicycles of the 80s, is that it is a bike designed exclusively for fun. It is not a competition bike, nor a children's bike, but rather a whim with wheels and pedals at an affordable price that allows you to have a good time doing jumps and other crazy things in the mountains or in a Bike Park, an option also perfectly valid for young people and adults.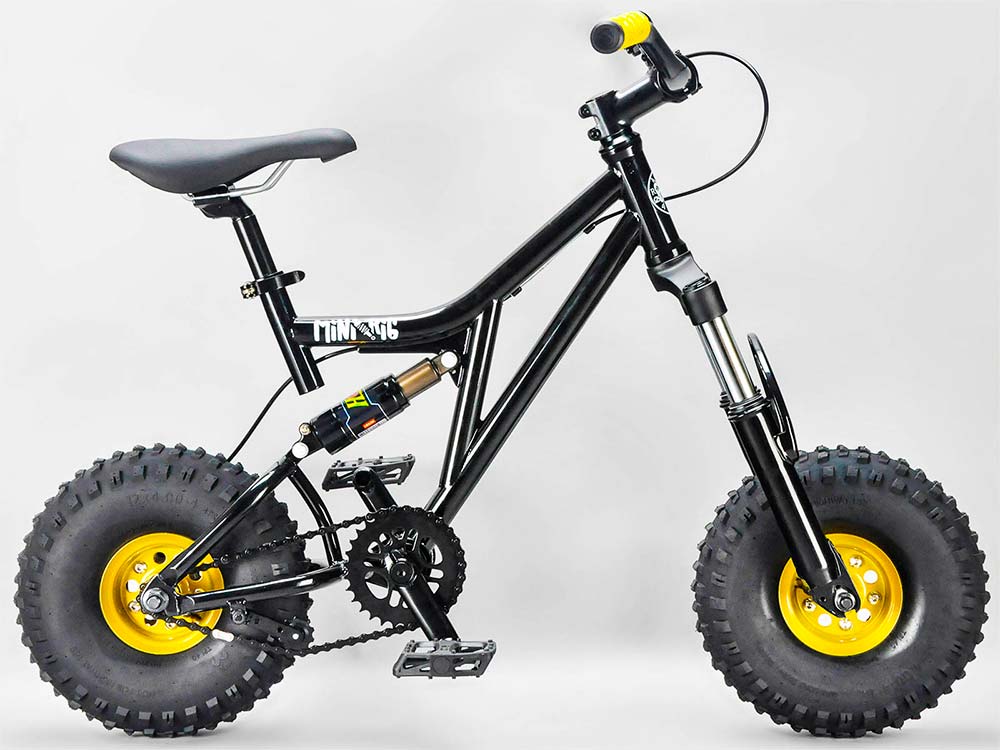 The Mini Rig Black from Rocker BMX has a double-suspension steel frame with 60 millimetres of travel at the front and rear mounted with a good number of BMX components, such as hubs, wheels (with studs), handlebars or bottom bracket. Despite its economical nature, the bike does not lack quality details such as a rear disc brake, hardened steel axles for the wheels, fully sealed bearings, a quick-release for the seat post and a chain tension adjustment system. The price of this curious mini-DH? $399, with three colour options to choose for the wheels and grips.