COMPONENTS
/
Scicon Elan, the Italian brand's debut in the segment of bicycle saddles
The Italian company, known for its range of suitcases and transport bags, enters the segment of saddles for cyclists with a product ready to break the written rules. Named Scicon Elan, the brand's first saddle is a high-performance model with carbon fibre rails and shell and an ergonomic cover developed by ASG Bike Science, a group of experts in biomechanics who work with some of the best cyclists in the world.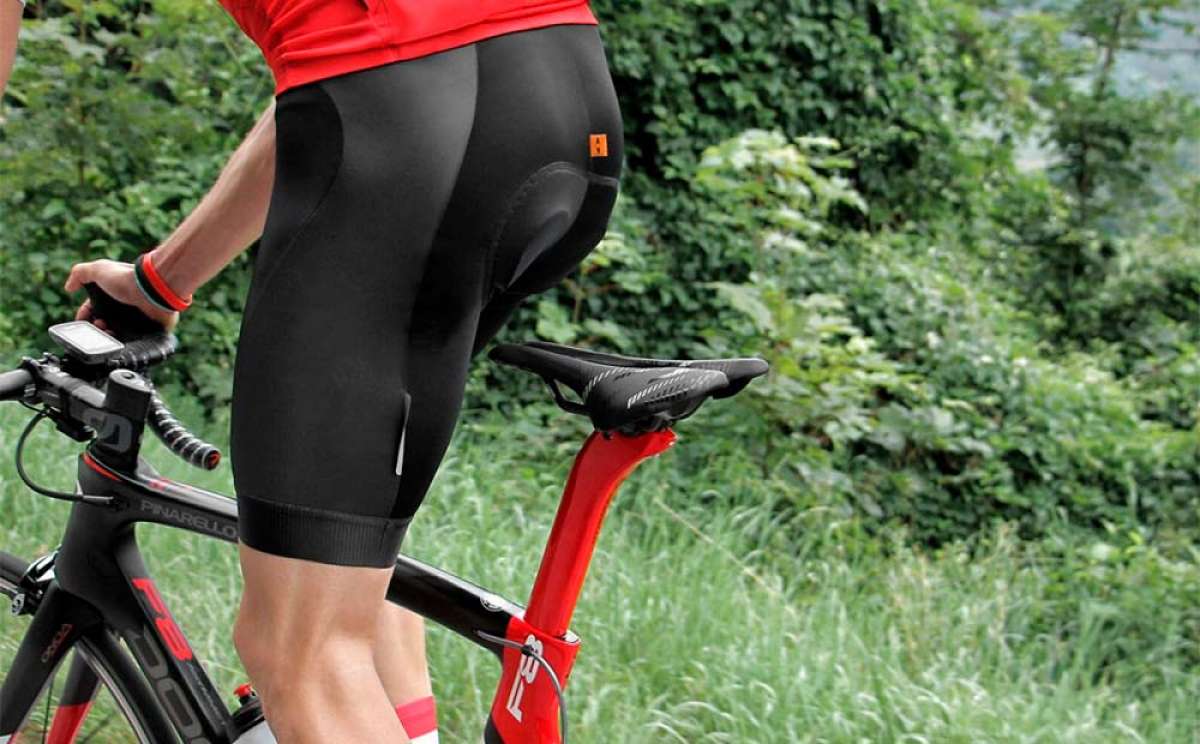 The new Scicon Elan is released on the market as a multi-purpose saddle that provides performance and comfort in equal parts for racing and enjoying long days of pedaling without worrying about the stopwatch. To achieve this balance between performance and comfort, the saddle is built on braided carbon fibre rails that support a polymer shell also reinforced with carbon fibre for a stable and lightweight structure.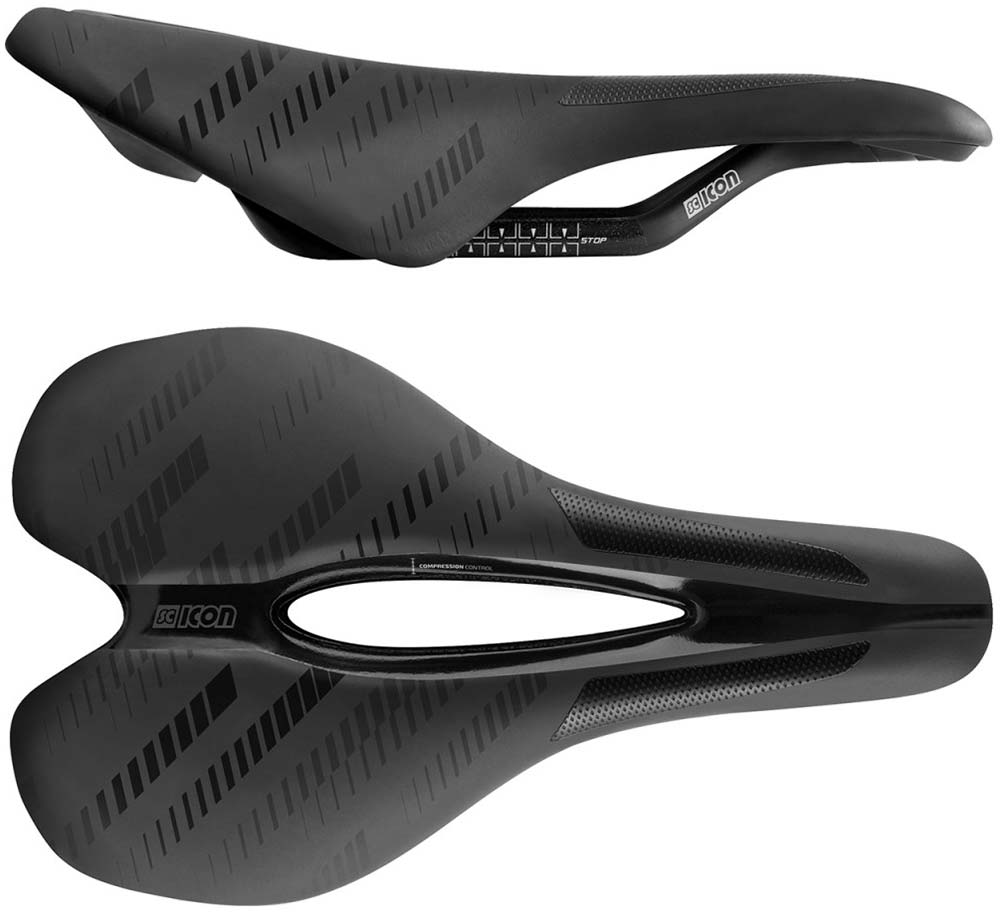 Above this lightweight carbon structure sits the saddle platform, developed according to ASG Bike Science's Power Ergo Design performance profile to offer cyclists an optimal pelvic rotation thanks to a shorter nose design, greater blood supply to the perineal area due to a wide central opening and a good level of comfort thanks to a generous support area supplemented by medium density foam panels.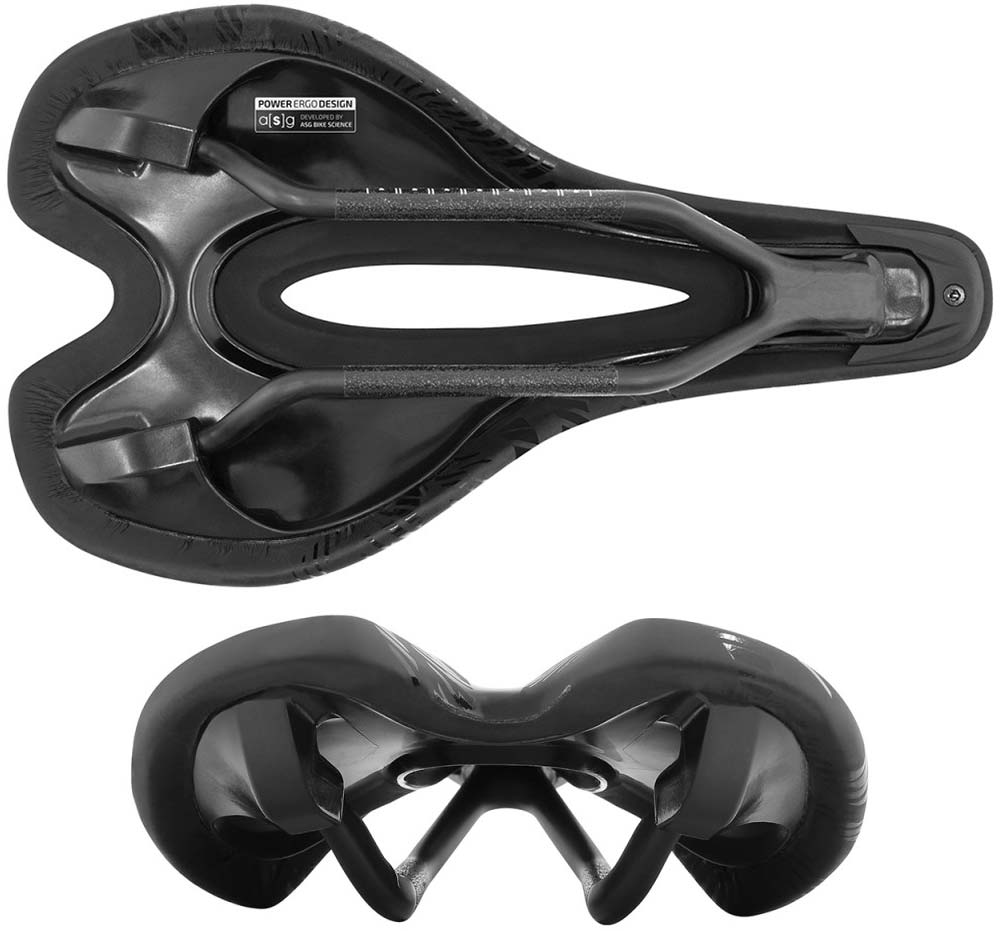 The Scicon Elan saddle has dimensions of 148x248 millimetres (width/length) and a declared weight of only 199 grams, with a unisex design valid for road and mountain bikers. According to Niklas Quetri, scientific director of ASG Bike Science: "Our short nose saddle design allows rotation of the pelvis, making it the perfect saddle for both the road and mountain biking disciplines. The Scicon Elan comes to the shops at a recommended price of $229.